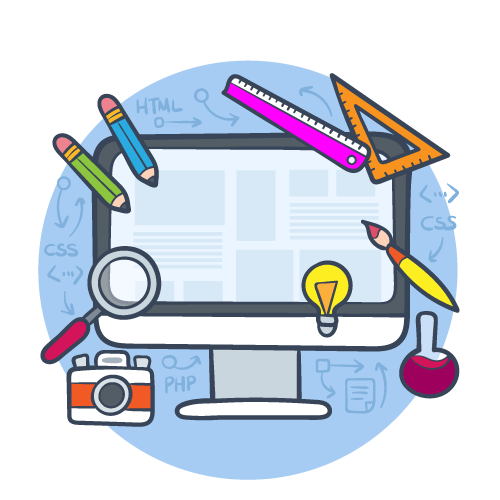 Responsive Website Design
An attention-grabbing website is the first step in creating an online presence. Our expert web designers will craft you a website that perfectly suits your business and turn your online traffic into leads.
Responsive website design is all about giving your customers the best online experience whether they are viewing your website on a desktop computer, smartphone, or tablet. With more than 50% of website traffic happening on mobile devices, it's important to design with the end user in mind.
Sitekick always includes the following services in all website packages:
ON-PAGE SEO
Nothing beats having a good Search Engine Optimized Website (SEO) this allows your website to rank as high as possible for popular keyword searches when your potential customers are searching the web.
Responsive Design
Design once and make it work on all modern devices, responsive websites are modern easy to maintain and more affordable
Super Fast Load Times
Loading time is a major contributing factor to page abandonment. The average user has no patience for a page that takes too long to load, and justifiably so.
Organic Traffic - Increase
Average Visit Duration - Increase
Pages Per Session - Increase
Here are the top 4 reasons why you need a responsive design website
Better SEO
Google ranks higher websites that are mobile-friendly, and decreases rankings for websites that are not as responsive.
Save Money
With responsive design, your website is built once and adjusts to all screen sizes. If you need to build a and manage a version for each screen size, you waste time and money.
Branding
A website that isn't mobile-friendly looks outdated and even unprofessional. Customers appreciate a website that looks consistent, no matter which device it's viewed on.
Be Competitive
Stay ahead of your competition. Many small businesses have not updated their website in the last 5-10 years and their websites are not responsive, giving you a chance to outrank your competitors.